Day 01: Arrive Kathmandu You will be greeted by one of our staff, and driven to your hotel. Here we will go over the program, answer any questions you may have, ensure you have all the necessary equipment with you, and conclude the day with…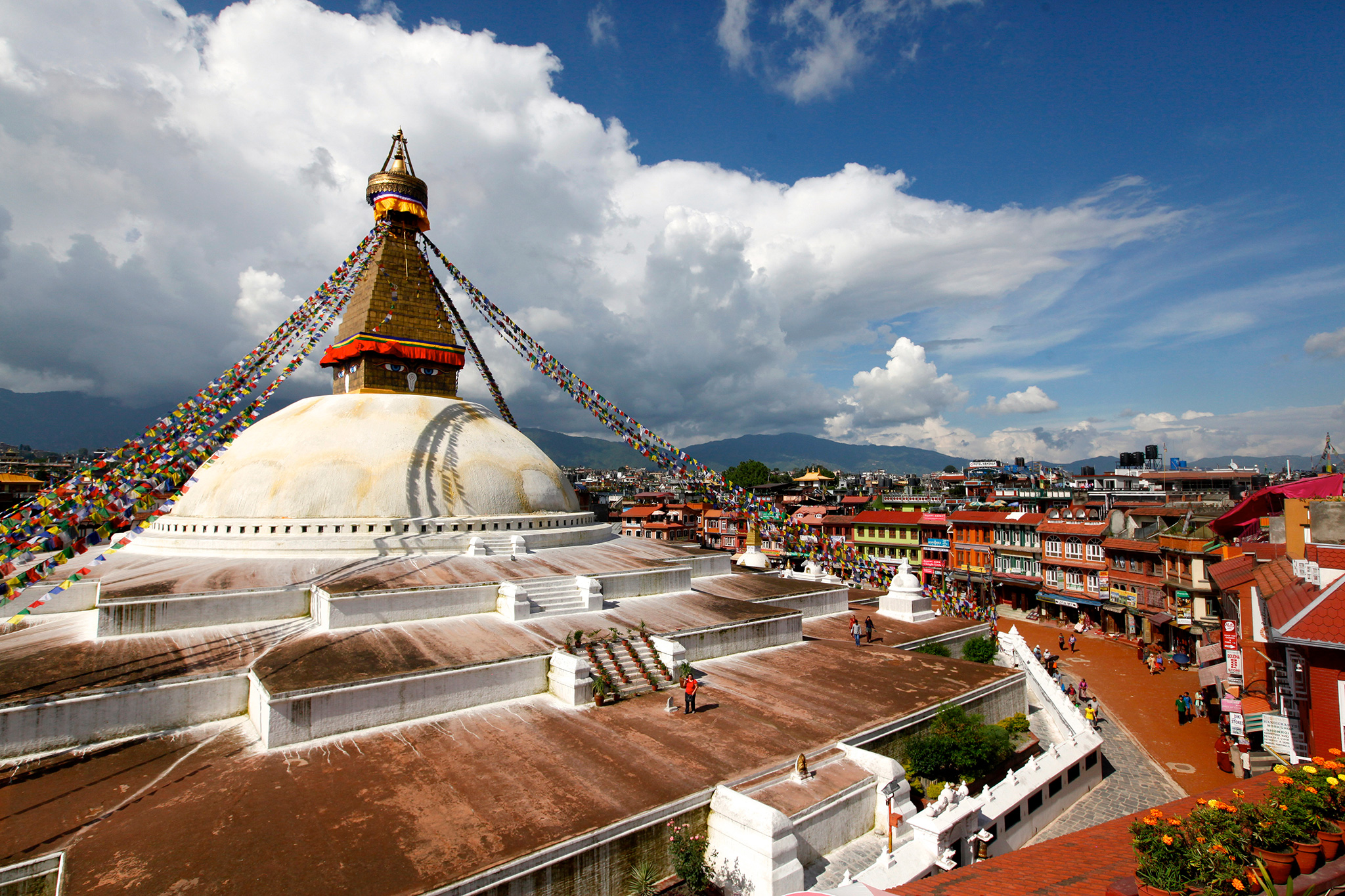 Day 01: Arrive Kathmandu
You will be greeted by one of our staff, and driven to your hotel. Here we will go over the
program, answer any questions you may have, ensure you have all the necessary equipment
with you, and conclude the day with dinner together.
Overnight stay in hotel
Day 02:  Kathmandu sightseeing
Option 1: Early in the Morning Mountain Flight
Mount Everest is a dream for many, but the vigor's and dangers of climbing we leave to others.
We choose an early morning scenic flight, skimming across the foot hills to where we are soon
looking down on the death-defying snow covered slopes of this the world's highest mountain.
And later Kathmandu sightseeing tour.
Or,
After breakfast proceed for guided sightseeing tour of Kathmandu covering Boudhanath Stupa,
Jal Narayan Mandir, Swayambhunath Stupa, and Kathmandu Durbar Square, evening free to
visit markets for shopping etc, O/N stay in Kathmandu
Later evening visit Pashupatinath temple for Aarati.
Overnight stay at hotel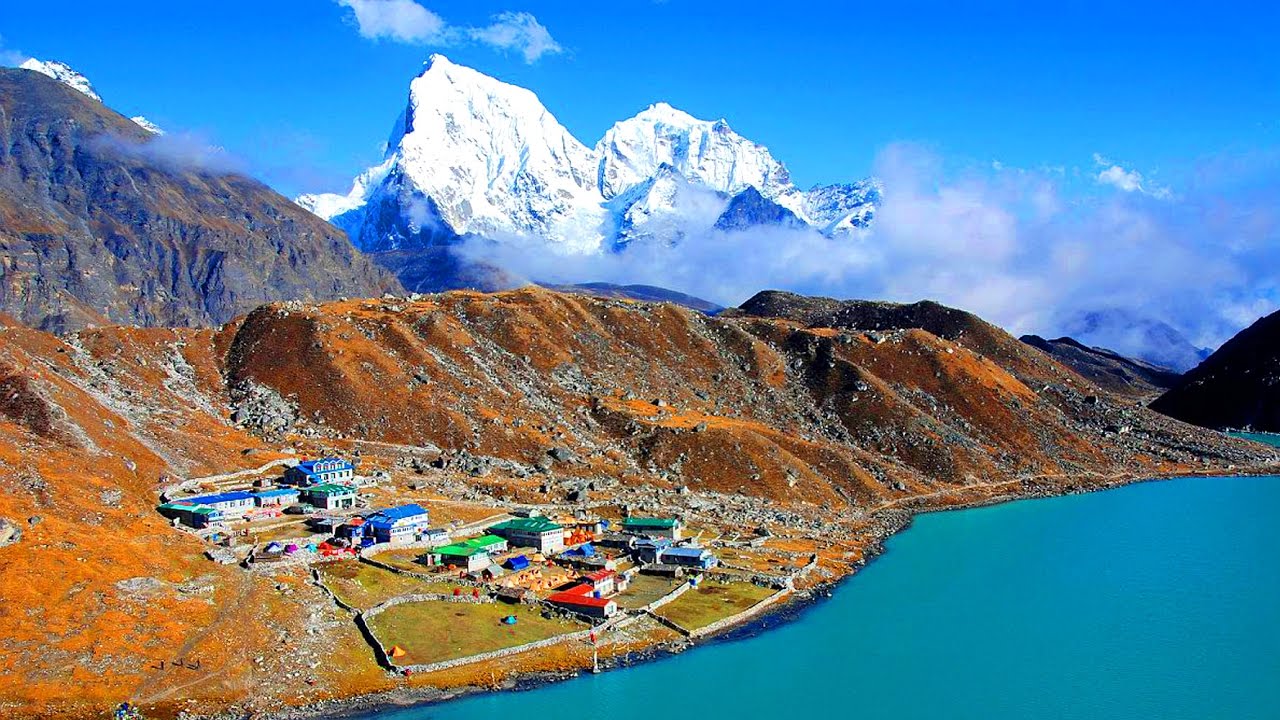 Day 03:  Drive to Pokhara
After early breakfast check out and drive to Pokhara (200 Kms/07, 8 Hrs.  Reach and check into
the hotel, evening free to explore the lakeside.
Overnight stay at hotel.
Day 04:  Drive to Pokhara (City of lakes and Mountains)
After early breakfast check out and drive to Pokhara (200 Kms/07, 8 Hrs.  Reach and check into
the hotel, evening free to explore the lakeside.
Drive to Sharangkot hill for sunrise view from the mountain early in the morning at 5:30.
After a sunrise breakfast (stunning colors, and views) we visit bindabasini temple, The Tashiling
Tibetan Refugee settlement. This is a unique pocket of Tibetan culture, and a chance to do
some shopping. Any purchase you make helps these people, who strive to keep their culture
alive. We enter their monastery for a traditional blessing from the holy 'Rinpoche', the 'blessed
one'. We arrange a visit to a Tibetan family. They welcome us with genuine hospitality, and we
listen to them talk about their life in exile.
In the afternoon we drive to The Devi's fall, a scenic cascade, Gupteshwor cave, Seti River
George.
Overnight stay at hotel
Day 06: Rest day or visit World Peace Stupa
We recommend a visit to the World Peace Stupa – an impressive building in its own right. Just
or more impressive are the views!!
Later visit begnash Lake,
Overnight stay at hotel.
Day 07 and 08: Drive to Chitwan. (175km/ 4 to 5 hours)
Village tour to a nearby ethnic Tharu village where you will learn more about the life and
lifestyle of the Tharus. Visit to the National Park Visitor's centre where you can learn more
about the history of the National Park and about wildlife & Sun set view from the bank of Rapti
River.
19.00   : Tharu cultural dance presentation (which you will also participate in) by the local
villagers or Slide show presentation on almost everything under the Chitwan.
20.00   : Dinner.
06.00   : Wake up call.
06.30   : Breakfast.
07.00   : Canoe ride along the Rapti River. An excellent opportunity for Bird Watching and for
seeing the 2 rare species of crocodiles; the Marsh Mugger and the fish eating Gharial. + Jungle
Walk + on the way back one can enjoy the elephant bathing View.
13.00   : Lunch.
15.00   : Elephant Safari. An excellent opportunity to see four different kinds of deer,
rhinoceros, wild boar, monkey, leopard, sloth bear and the Royal Bengal Tiger (If you are lucky).
You will also encounter many other smaller mammals that have made Chitwan their home.
20.00   : Dinner.
06.00   : Wake up call.
Overnight stay
Day 09: Drive to kathmandu from chitwan. (175km/ 4 to 5 hours)
After breakfast we head kathmandu. En-route stop over for darshan of Manakamana Devi
Temple (Cable Car Ride), post darshan enjoy a picnic lunch by the banks of Trishuli River and
resume drive to kathmandu.
Overnight stay at hotel.
Day 10: free Or visit to bhaktapur and patan
Visit the medieval towns of Patan and Bhaktapur (UNESCO site), where we wander the streets,
and admire the architecture of the Buddhist and Hindu temples that are a vital part of the city
skyline. We take lunch, before continuing our journey through a maze of winding streets, past
countless shops, feeling the vibrations of the everyday life of the people.  And continue drive to
Nagarkot for sunset. And back to Kathmandu.
Evening Casino at Soltee Crowan plaza
Overnight stay at hotel
Day 10: Depart Kathmandu
After Breakfast, you can do some last minute shopping for souvenirs and gifts, before we
transfer you to the airport.